Bill Lumley RAPIDPLAY FINAL Wednesday 18th February 2009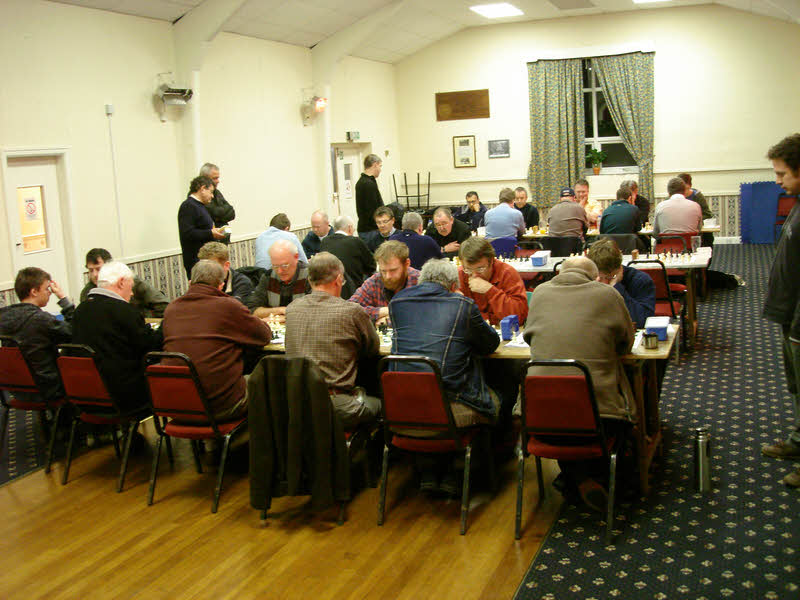 Huddersfield Take The Title !!
HuddBlitzBoys defeated Netherton B in the final round to give HUDDERSFIELD the title !!
Huddersfield have added the Rapidplay to their Examiner Handicap Title.
Will Peter Czerwinski complete a clean sweep of Handicap competitions and win the Team KO ?
Huddersfield finished level on points with Netherton B, so the result depended on the individual match - which was a draw - so we went to board elimination starting with board 6. Barry Brian's win against Peter Czerwinski was eliminated and Huddersfield were declared winners.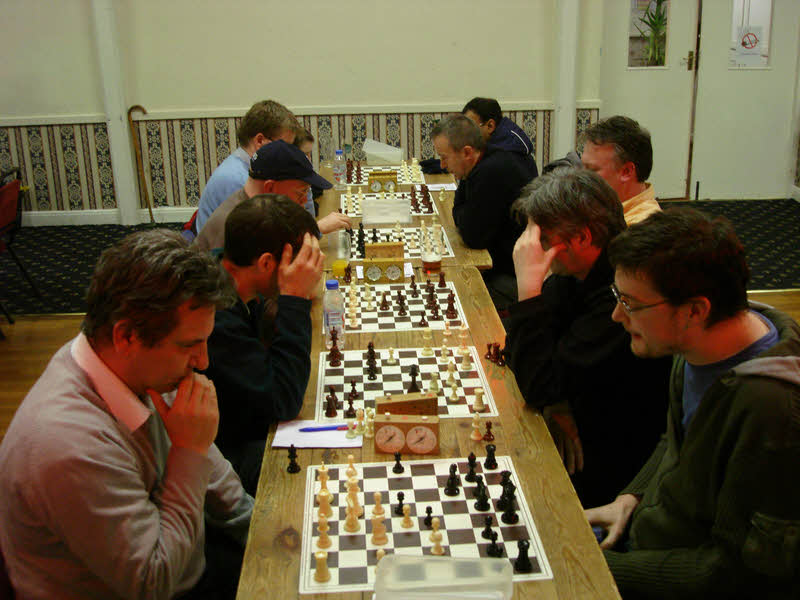 The victorious Huddersfield team [right] defeating the HuddBlitzBoys [left]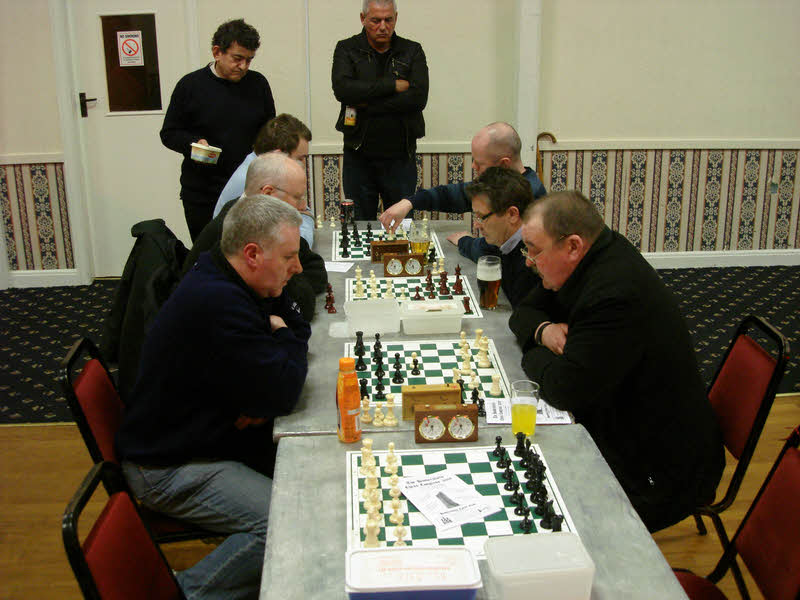 David Browns [right] turned up with only three players. They are seen losing to runners up Netherton B [left]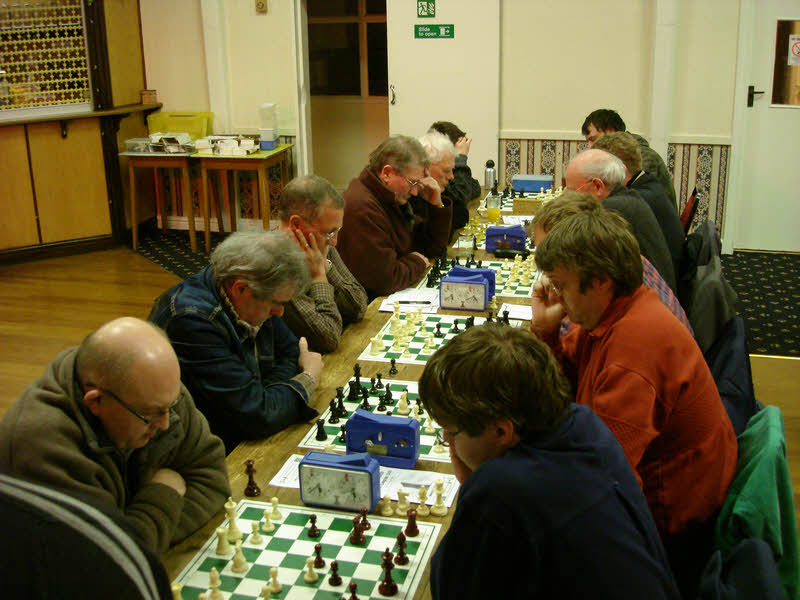 A hard fought, tense draw between West Bretton [left] and Netherton A [right].