HOLMFIRTH HIGH SCHOOL
SPRING / SUMMER TOURNAMENT 2006
Numbers in RED indicate player has White
Congratulations to Joe Turner for winning the Tournament.
He had the same points as Max Palmer, but Joe won the individual game.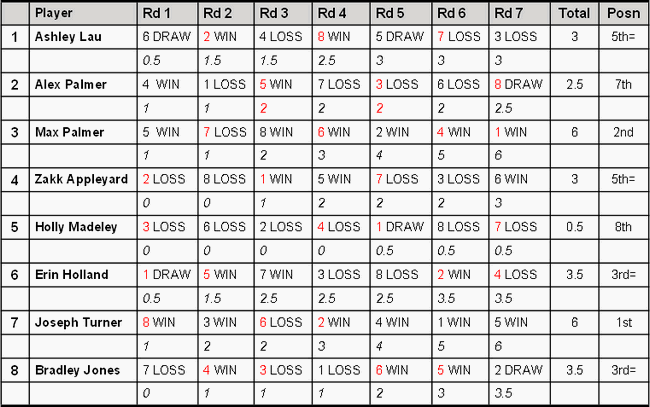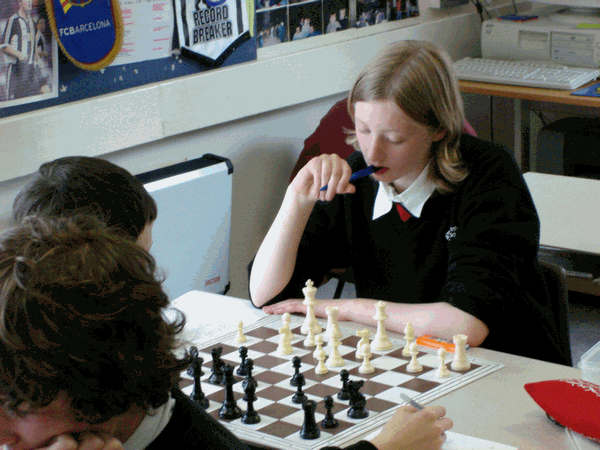 Erin Holland defeating Alex Palmer 19/5/06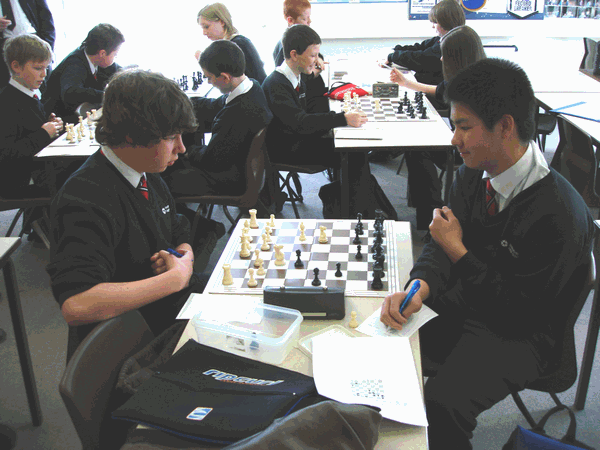 Pupils playing 28/4/06
This program has been developed for HOLMFIRTH HIGH SCHOOL.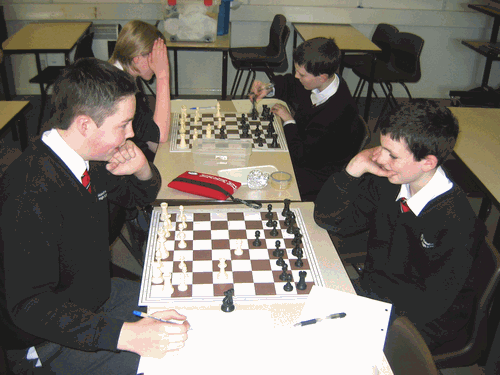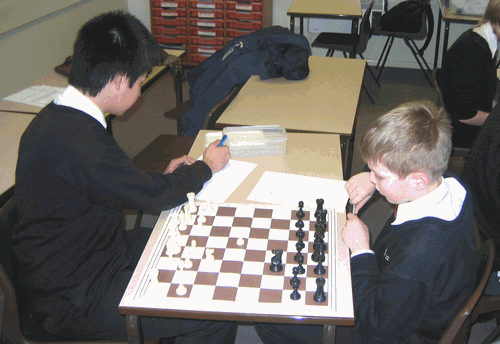 [Foreground]Joe and Max, [Background] Erin and Alex Ashley v. Bradley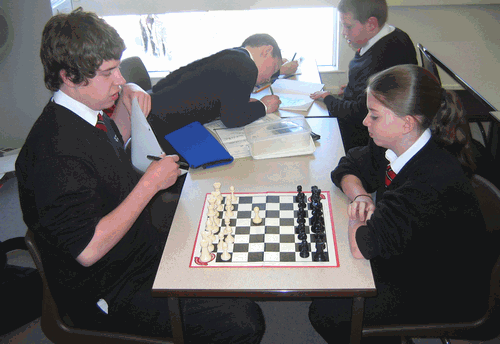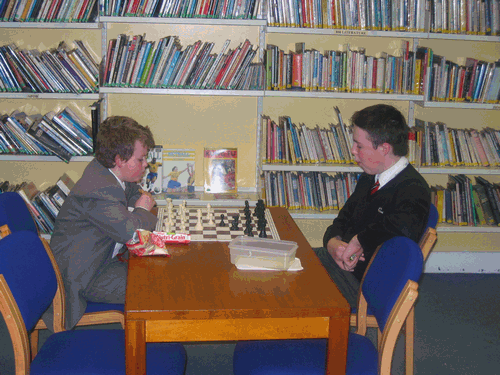 Zak versus Holly Joe Turner (right) North Halifax match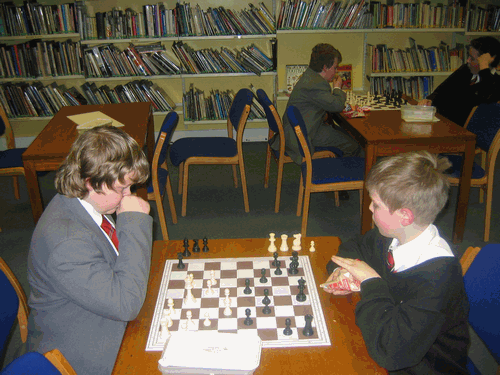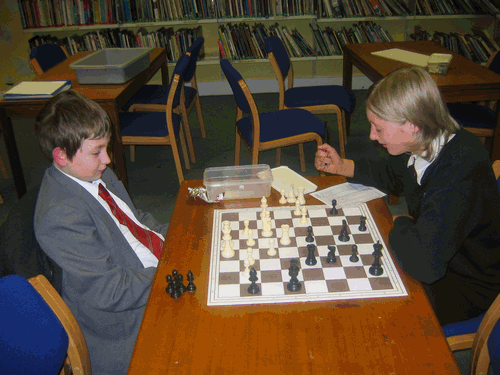 Bradley (right) had a quick, impressive win in the same match. Erin (above right) ran out of time and the game was declared drawn.
For Pupils' Games Click HERE