Photo Gallery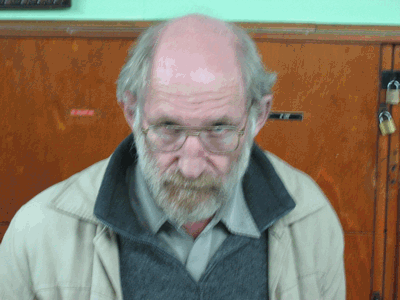 Would you buy a second hand car from this man ?
It's the one and only Rudy Van Kemenade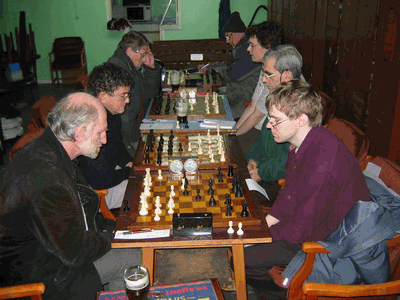 Rudy defeating Peter Shaw in the Individual KO 2005
The game can be played through on line in the games section.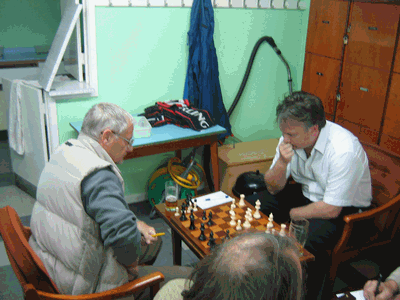 David Woodhead and Robert Sutcliffe slug it out in the Individual KO 2005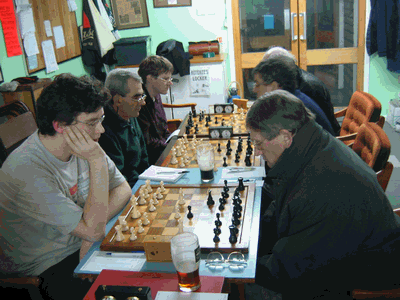 Matthew Parsons defeating Roger Tuddenham in the Individual KO with 2.Qh5 ?!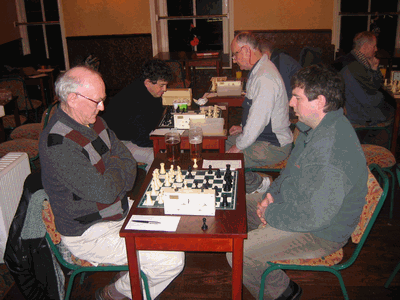 Bill Lumley drawing with Kevin Haigh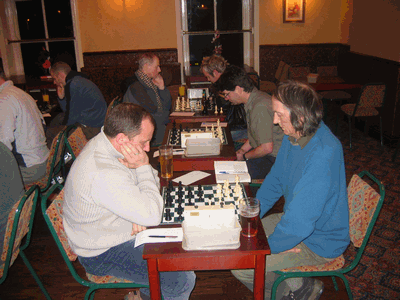 Simon Anscombe threw away an easy win by walking into a back rank mate against C.Dixon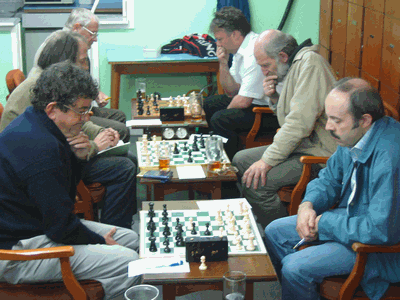 Paul Jackson drawing with Peter Czerwinski in the Individual Ko 2005.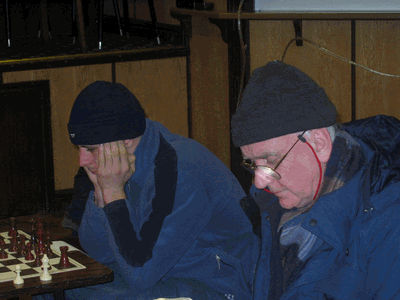 yup it's Gristy and the Holme Valley survival man defeating their opponents and the cold v Netherton B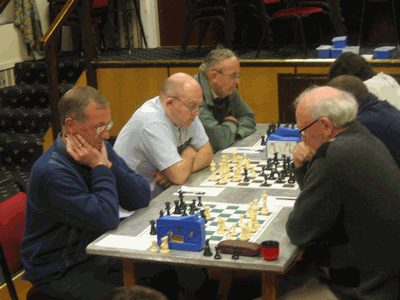 3 Ruy Lopez !
(near) Dave Toulson (left) beating Bill Lumley in a Marshall,
Paddy Senior defeating C. Dixon,
(far) Mike Dennison drew with Dave Grobler in a Ruy Exchange variation.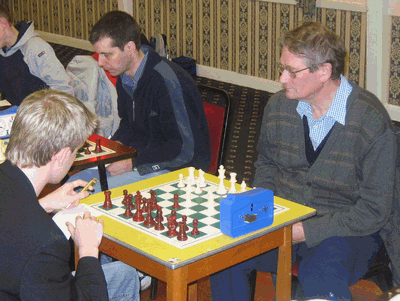 Roger Tuddenham (near right) managed to win a K+P ending versus Tom Grace,
Nigel Hepworth (centre) lost to R. Ellames.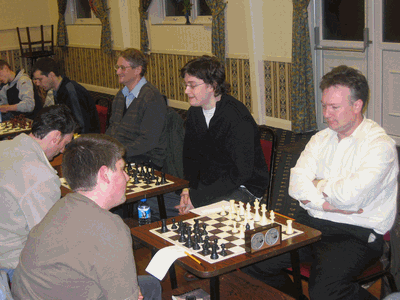 (near left) J.H.Taylor drawing with Robert Sutcliffe,
Matthew Parsons (centre) enjoying a quick win against D.R. Brooke.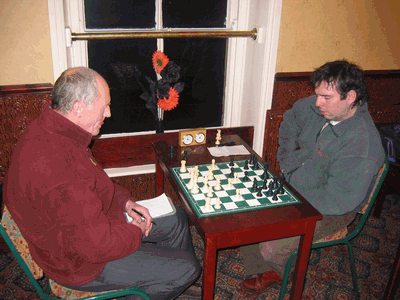 Reg Atkinson attacking against Kevin Haigh, but missed a win and lost.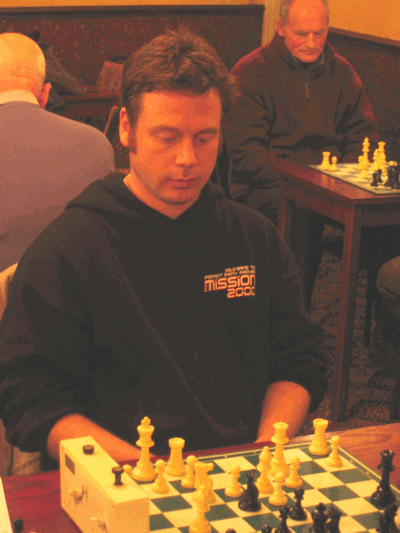 Leo Keely back in action after recent illness.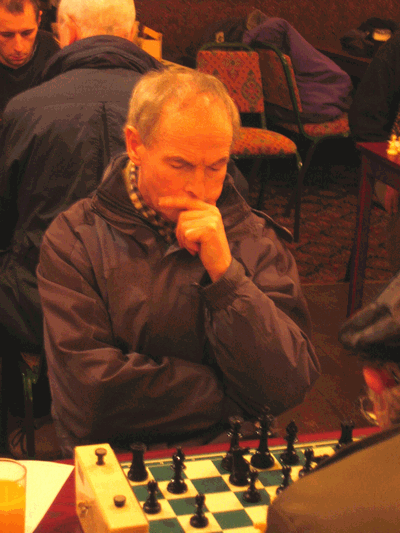 The great Roger Keely defeating Mike Fox